Our Mothers House Wine Tasting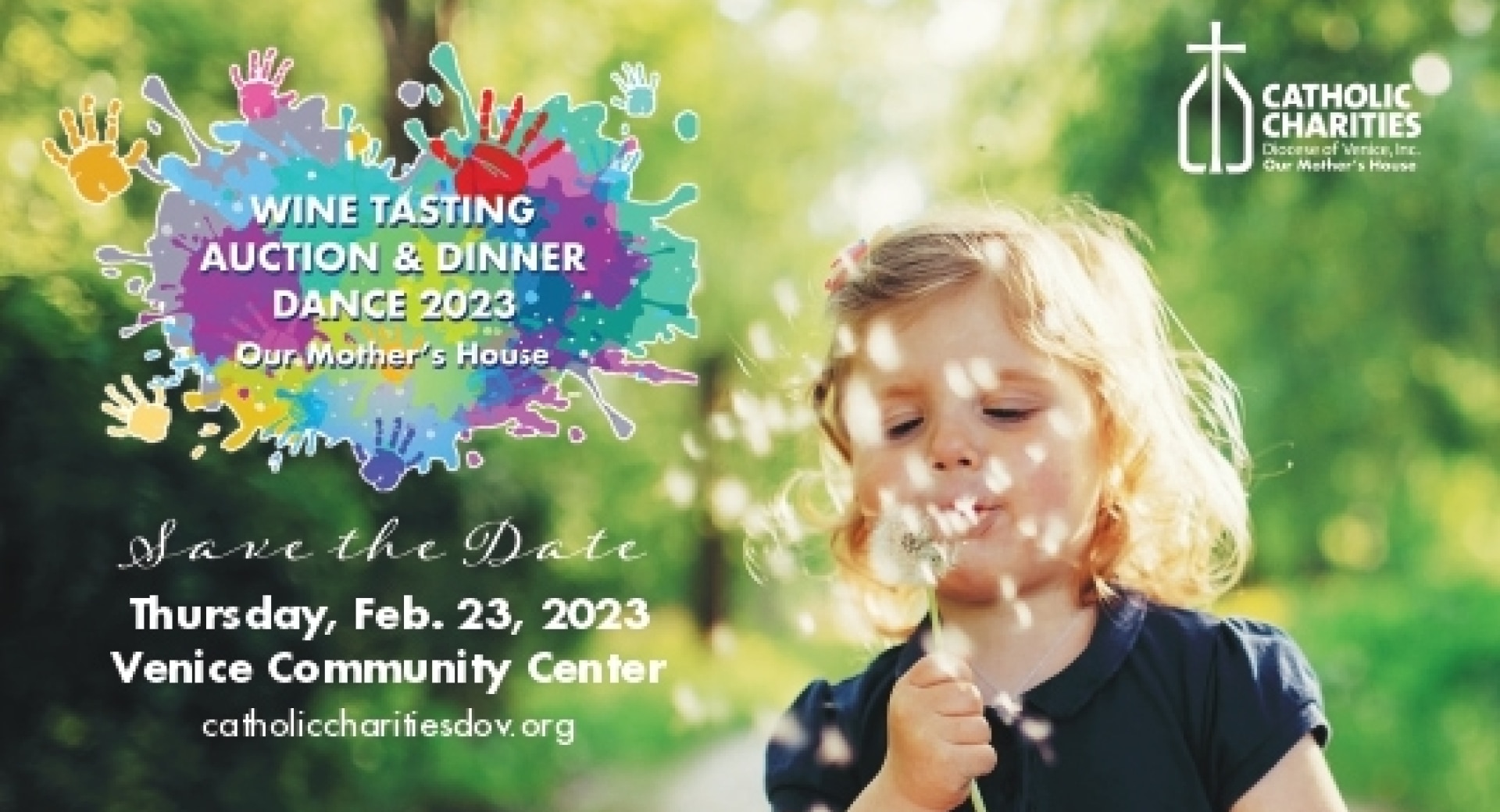 Mark Your Calendars to attend a Wine Tasting, Dinner, Dance, and Live Auction on Thursday, February 23, 2023, at 5:30 p.m. at the Venice Community Center in Venice, Florida.
Funds raised at this event will ensure that we are able to offer to support the mothers and children that reside at Our Mother's House. You can make a difference in these families on their journey toward self-sufficiency!
To purchase tickets or sponsorships [ click here ] or visit https://one.bidpal.net/2023omhwinetasting/welcome
If you have any questions, please contact Lauren Horton at office, at 941-485-6264, mobile 941-786-5318, or by email at lauren.horton@catholiccharitiesdov.org