HELPING TORNADO VICTIMS IN LEE COUNTY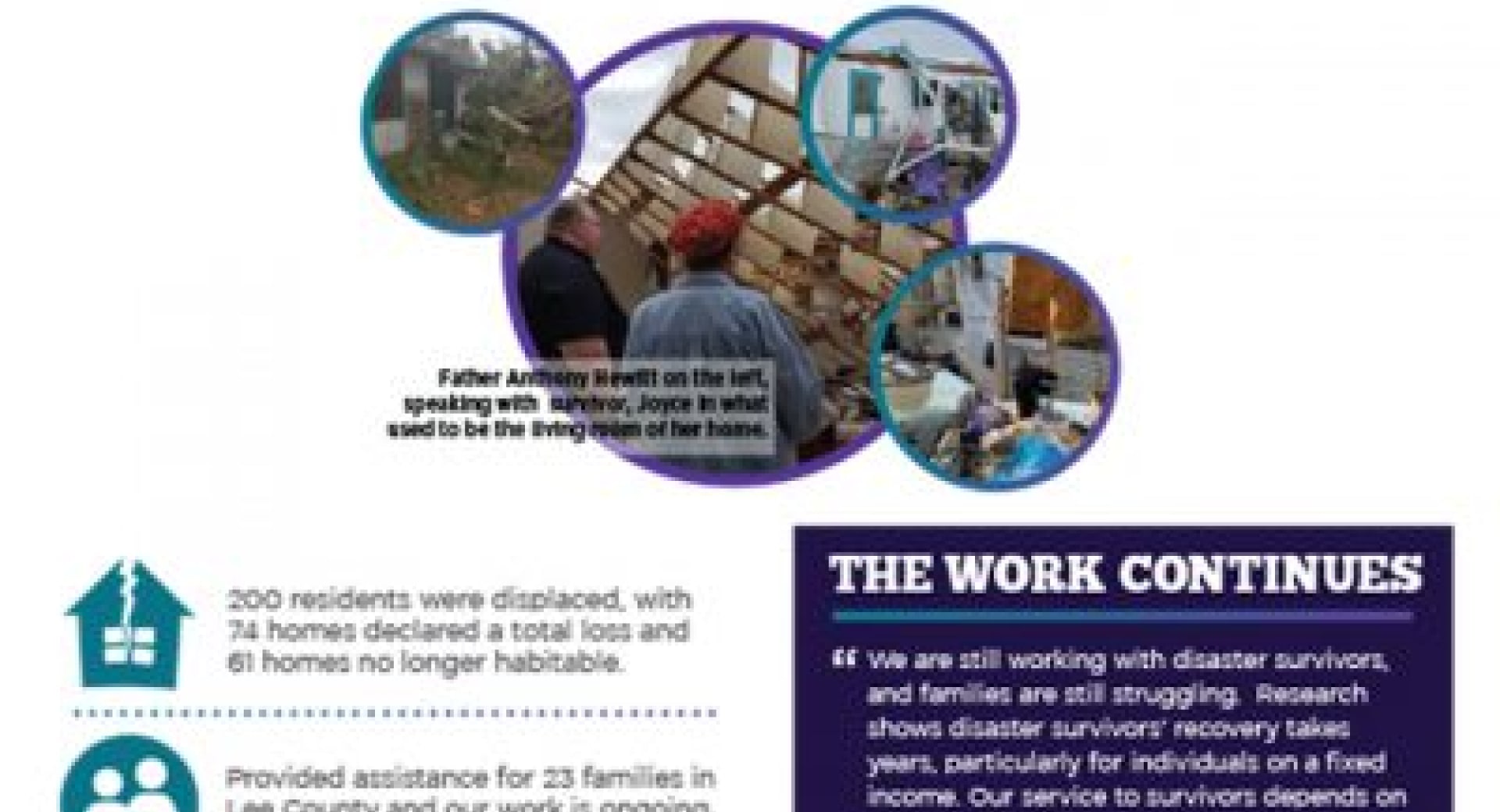 On Jan. 16, 2022, multiple tornadoes touched down in Lee County, Florida, leaving 15,000 people without power. Winds reached upwards of 118 mph and continued for almost two miles, knocking over tractor-trailers and making it difficult for rescue crews to access the roadways. It's estimated that 200 residents were displaced, with 74 homes declared a total loss and 61 homes no longer habitable.
The damage that these tornadoes left behind was not just physical; they left a lasting psychological and financial impact on the community. The victim's photos tell the story of the magnitude of the devastation and clearly show the long road to recovery ahead.
Catholic Charities conducted 19 home visits and responded to those in desperate need by providing temporary housing, food and clothing, and offering financial assistance to help pay for rent and utilities for 23 families. Even during the pandemic, generous donations and grants have ensured Catholic Charities can step in and offer support when and where it's needed most, helping those affected, giving a lift when needed, helping families stay together, and providing a safe place to recover and rebuild.
Catholic Charities Diocese of Venice, Inc. is dedicated to providing help, creating hope, and serving all regardless of race, color, or religious affiliation.
If you or someone you know was affected by the Jan. 2022 tornadoes in Fort Myers, Florida, please reach out to Paulina Matias, Disaster Recovery Program Director, Catholic Charities Fort Myers, email Paulina.matias@catholiccharitiesdov.org or call 239-390-2928.