Catholic Charities Diocese Of Venice Receives Food Security Grant From Collier Community Foundation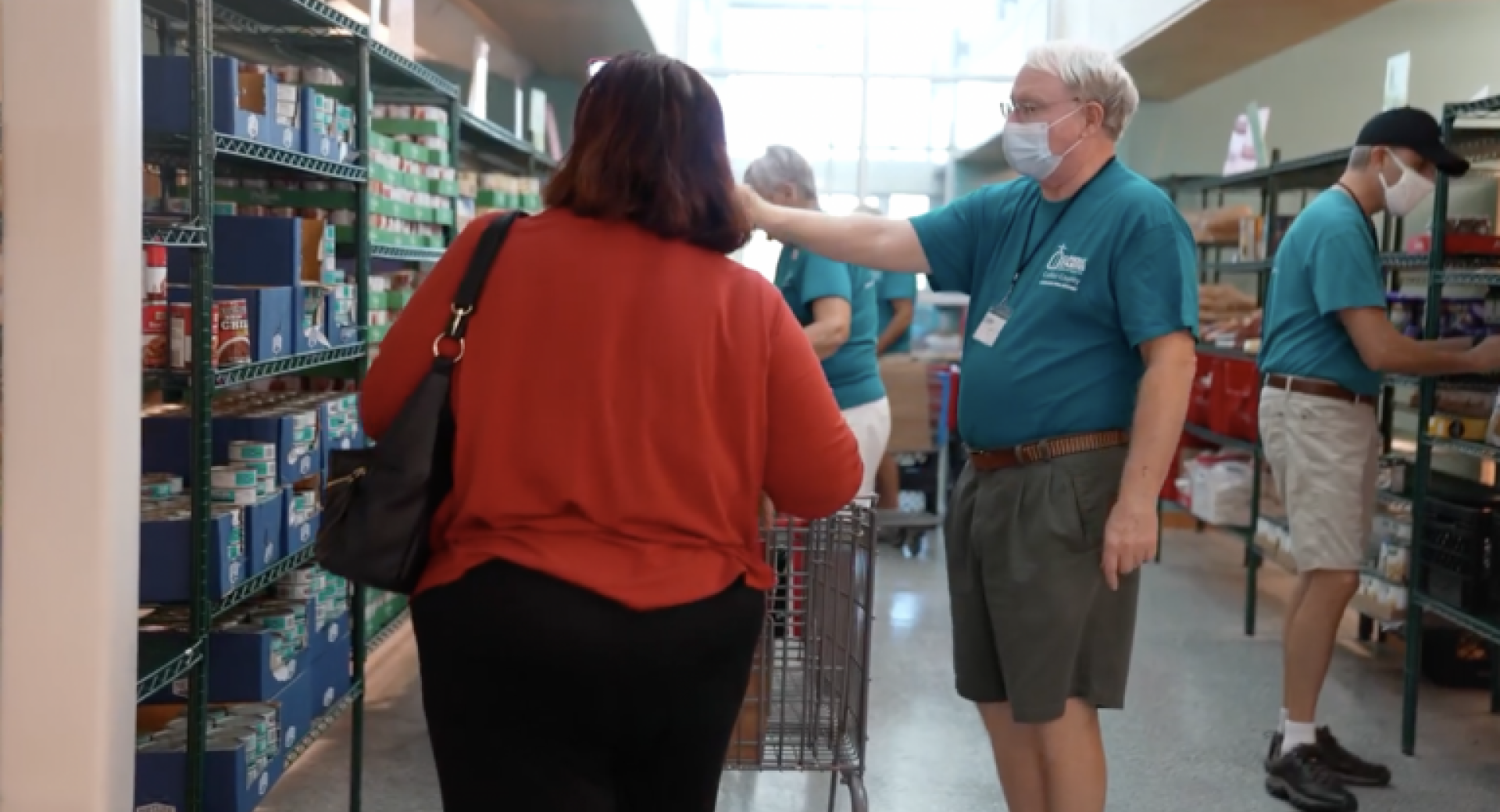 Venice, FL, July 5, 2022 – Catholic Charities Diocese of Venice is pleased to announce it received a $25,000 Food Security grant from the Collier Community Foundation. The funds awarded in this grant will be used to assist in purchasing food for the Guadalupe Social Services Center in Immokalee and the Judy Sullivan Family Resource Center in Naples. Combined, these two food pantries and soup kitchens serve approximately 20,000 low-income households in Collier County each year.
Guadalupe Social Services (GSS) in Immokalee provides a food pantry and freshly prepared hot meals in their soup kitchen every weekday. In addition, GSS operates a mobile Pantry on Wheels that serves 165 families and seniors who cannot reach the GSS center.
The Judy Sullivan Family Resource Center (JSFRC) operates a food–choice program two mornings per week to allow clients to select the food they want rather than receive a pre-packed bag of food. This reduces food waste and gives clients a sense of dignity and control. Clients can also visit the pantry once a month and receive enough food to feed a family of four for approximately seven days. The pantry receives food donations from individuals, churches, schools, and supermarkets and supplements the demand by purchasing food from the Harry Chapin Food Bank and other distributors. JSFRC's pantry serves over 4,400 households or 15,000 people per year with over 133,000 lbs. of food. All clients are at or below the Federal Poverty Level. In addition to the choice pantry, JSFRC has a mobile food pantry that operates in underserved neighborhoods and provides food to 280 families four times per month.
"We're honored to receive these funds that will help us continue our mission and lessen the burden of those suffering from food insecurity in our community.," said Eddie Gloria, Catholic Charities Chief Executive Officer.
About Catholic Charities Diocese of Venice, Inc.
Catholic Charities Diocese of Venice, Inc., is a nonprofit founded in 1984 by the Diocese of Venice in Florida and serves as a resource to the community offering health and human services, food pantries, counseling, legal assistance, rapid re-housing, education, and disaster response. Catholic Charities Diocese of Venice is located in 10 SWFL counties, including Charlotte, Collier, DeSoto, Glades, Hardee, Hendry, Highlands, Lee, Manatee, and Sarasota. The mission of Catholic Charities is to provide help, create hope, and serve all. For more information, visit catholiccharitiesdov.org.