Catholic Charities Diocese Of Venice, Inc. Awarded $30,000 Grant From The Community Foundation Of Sarasota County To Support Mental Health Counseling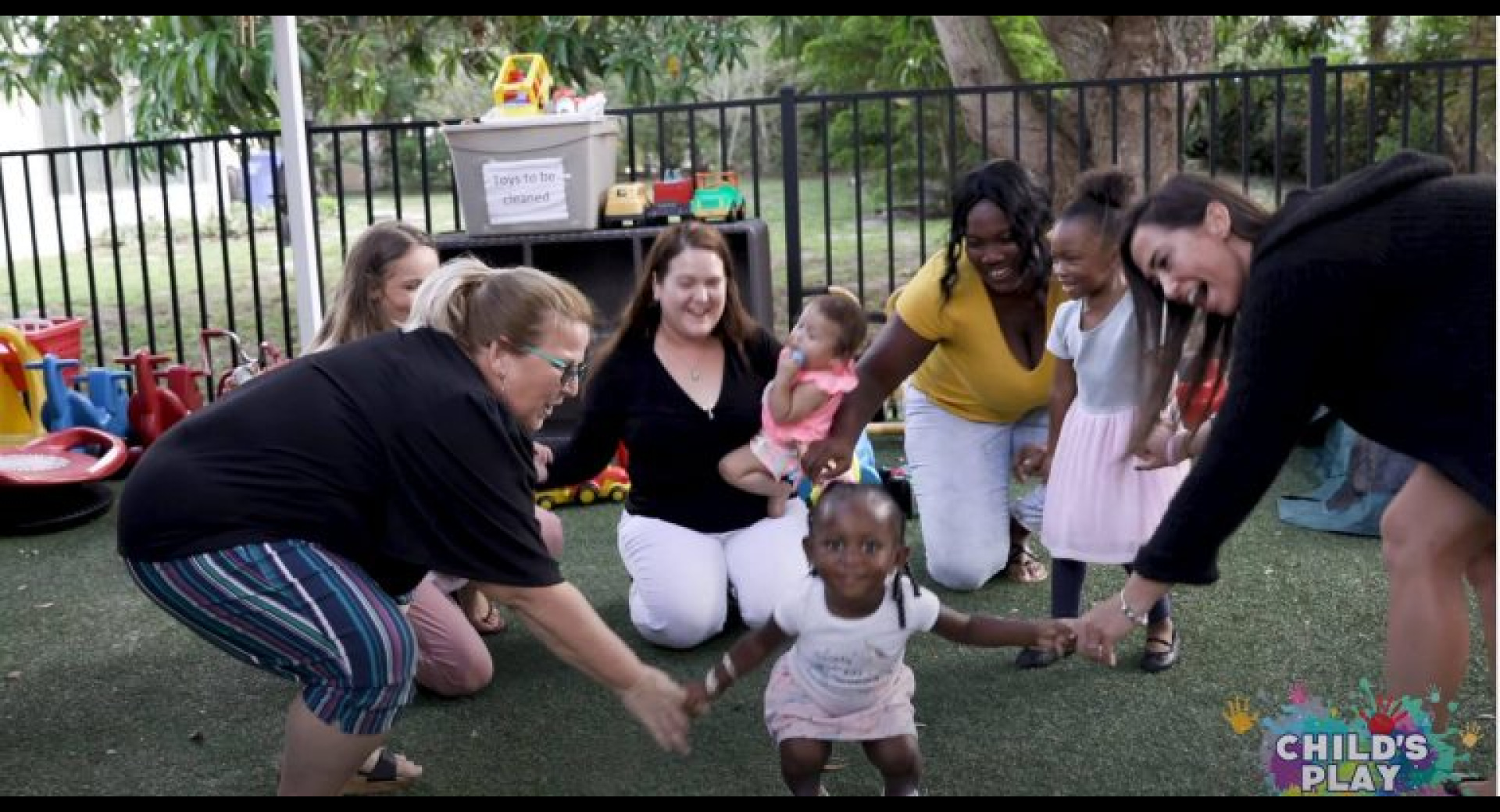 Venice, FL, June 10, 2022 – The Community Foundation of Sarasota County awarded Our Mother's House (OMH) a $30,000 Access and Equity Grant to support Mental Health Counseling for program residents. The grant will provide 200 counseling sessions from licensed mental health providers for 20 program participants (10 each).
Our Mother's House in Venice, FL, a program of Catholic Charities Diocese of Venice, offers a two-year transitional housing program for single mothers and their preschool children who would otherwise be homeless. Throughout a mother's specified treatment plan, case workers keep written records of each mother's progress and measure via a Self-sufficiency Matrix, an online program used by OMH. The matrix tracks progress over 15 specific areas, one of which is mental health, and is administered when each mother arrives, at the completion of a one-year of program residency, and upon program exit. The goal is for each mother to demonstrate improvement at each benchmark.
"The low-income levels of participants speak to the cycle of poverty from which these women come. Mental health counseling is one of the key elements of the OMH program that helps these mothers to overcome the negative psychological effects of their prior lives and move on to become financially responsible, mentally stable, self-sufficient, and contributing members of the community. The Equity and Access Grant from the Community Foundation will allow stable and consistent support for these mothers," said Program Director Joyce Scott.
Our Mother's House has operated continuously since 1987 and has successfully served over 655 mothers and children.
About Catholic Charities Diocese of Venice, Inc.
Catholic Charities Diocese of Venice, Inc., is a nonprofit founded in 1984 by the Diocese of Venice in Florida and serves as a resource to the community by developing and providing affordable housing and rapid rehousing, offering health and human services, providing food pantries, counseling, legal assistance, education, and disaster response, in 10 counties including Charlotte, Collier, DeSoto, Glades, Hardee, Hendry, Highlands, Lee, Manatee, and Sarasota counties. The mission of Catholic Charities is to provide help, create hope, and serve all. For more information, visit https://catholiccharitiesdov.org.
About the Community Foundation of Sarasota County: The Community Foundation of Sarasota County is a public charity founded in 1979 by the Southwest Florida Estate Planning Council as a resource for caring individuals and the causes they support, enabling them to make a charitable impact on the community. With assets of $520 million in more than 1,570 charitable funds, the Community Foundation awarded grants and scholarships totaling 27.5 million dollars last year in the areas of education, the arts, health and human services, civic engagement, animal welfare and the environment. Since its founding, the Community Foundation has been able to grant more than $350 million to area nonprofit organizations to our community thanks to the generosity of charitable individuals, families, and businesses. For more information, visit www.CFSarasota.org or call (941) 955-3000.
About the Diocese of Venice in Florida: The Diocese of Venice in Florida was established by St. John Paul II in 1984 and today includes 61 parishes, 15 schools and serves an estimated 250,000 Catholics in 10 counties. Bishop Frank J. Dewane is the second Bishop of the Diocese, following Bishop John J. Nevins. For more information on the Diocese of Venice in Florida, visit http://www.dioceseofvenice.org.